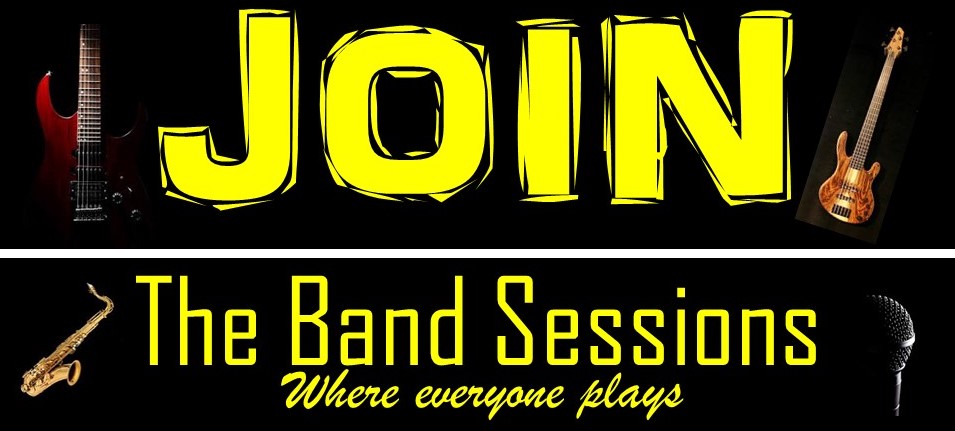 Zondagmiddag 29 januari is de eerste Join the Band Session van het jaar.
GP, Wim en de huisband hebben 26 songs geselecteerd waaruit je kunt kiezen om vocaal of instrumentaal in de Stadskantine te Alkmaar ten gehore te brengen.
Na afloop kan er gezamenlijk gedineerd worden á €10,- pp. Hiervoor kun je je van te voren bij de Stadskantine aanmelden. GP gaat dus niet over het eten!
Teksten
Alle songs zijn te beluisteren via onderstaande afspeellijst en worden door de (huis)band in de toonsoort van de clip gespeeld!
Als je op zoek gaat naar teksten, kijk dan eens op https://genius.com/
De Genius app in combinatie met Spotify werkt ook erg praktisch; titel opzoeken met Spotify en Genius wordt automatisch geactiveerd met de bijbehorende teksten.
YouTube:
YouTube Afspeellijst
Setlijst
| Titel | Artiest | YouTube |
| --- | --- | --- |
| 1. Pata Pata | Miriam Makabe | YouTube |
| 2. Is She Really Going Out With Him | Joe Jackson | YouTube |
| 3. Clocks | Coldplay | YouTube |
| 4. Conga | Miami Sound Machine | YouTube |
| 5. What's The Matter Baby | Ellen Foley | YouTube |
| 6. Runaway Boys | Straycats | YouTube |
| 7. Bright Side Of The Road | Van Morrison | YouTube |
| 8. Sympathy For The Devil | Rolling Stones | YouTube |
| 9. Losing My Religion | REM | YouTube |
| 10. Ace Of Spades | Motorhead | YouTube |
| 11. Modern World | Anouk | YouTube |
| 12. Eternal Flame | Bangles | YouTube |
| 13. So Incredible | Ilse DeLange | YouTube |
| 14. Easy Living | Uriah Heep | YouTube |
| 15. The Greatest Lover | Luv | YouTube |
| 16. Sunday Bloody Sunday | U2 | YouTube |
| 17. Alone | Heart | YouTube |
| 18. Weak | Skunk Anansie | YouTube |
| 19. Sweet Dreams | Eurythmics | YouTube |
| 20. I Shot The Sherrif | Eric Clapton | YouTube |
| 21. Beat It | Michael Jackson | YouTube |
| 22. Ich Bin Wie Du | Marianne Rosenberg | YouTube |
| 23. Why Don't You Get A Job | The Offspring | YouTube |
| 24. Anne | Clouseau | YouTube |
| 25. You Make Loving Fun | Fleetwood Mac | YouTube |
| 26. Door De Wind | Miss Montreal | YouTube |